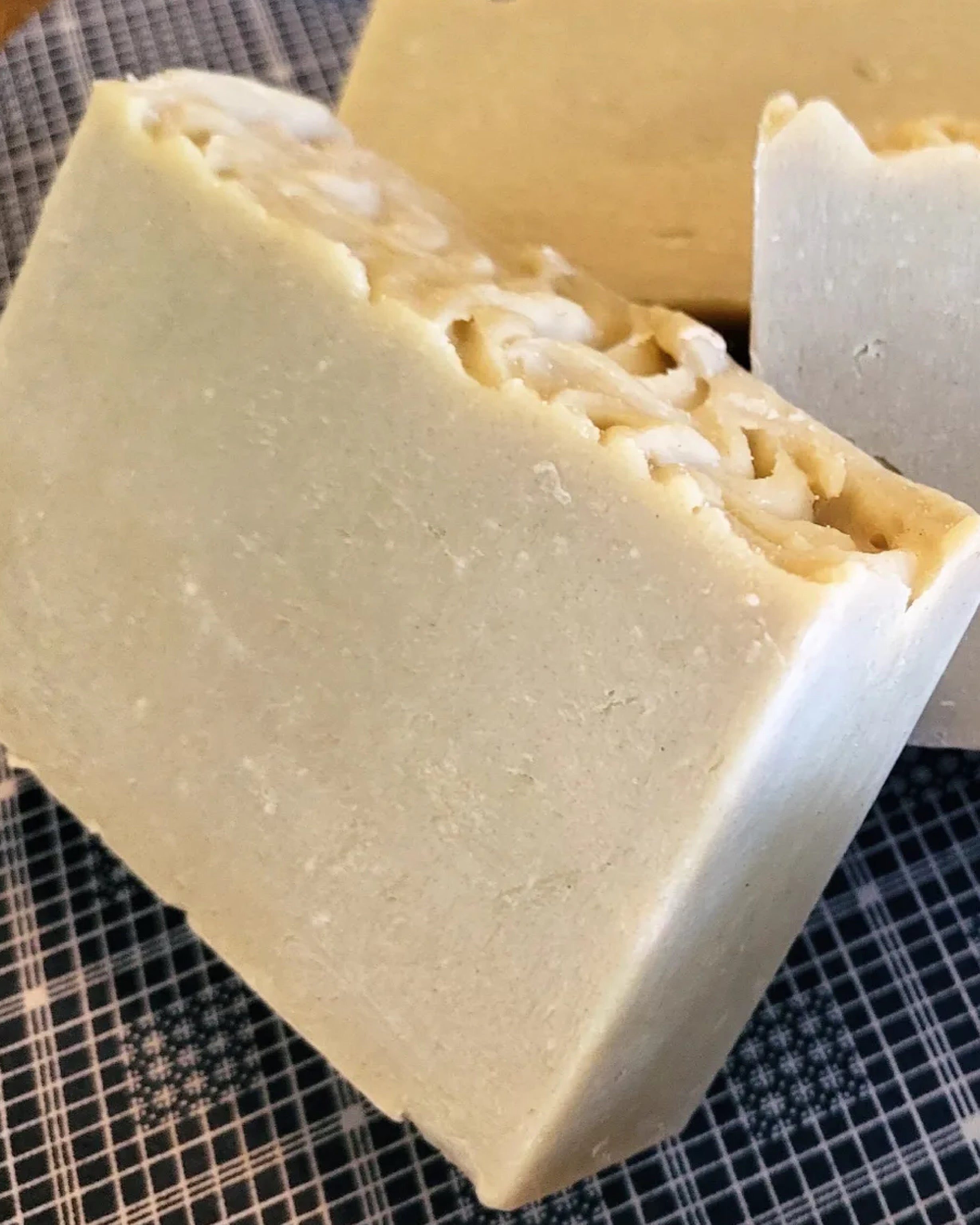 Natural NC Lemongrass
Mudpuppies Soap Co A perfect blend of lemongrass & grapefruit seed extract, wonderful for all skin types, especially for oily skin. Fresh grassy-citrus scent with an earthy undertone is refreshing, stimulating & soothing. Lemongrass has been used for centuries to improve skin by reducing acne and pimples, & helping tone muscles and tissues.    A solid bar with coconut, olive, castor oils, shea butter will nourish your skin and soothe your mind with the cleansing essential oils.   
Our soap is completely hand-made and individually cut so each bar may weigh up to a half ounce more than stated so we can be sure we're giving you every bit of natural goodness you're purchasing! We also cure our bars longer than the norm of 4 weeks, so that you get a harder bar, which ultimately lasts longer in the shower and adds value. We make every effort to source organic and sustainably harvested ingredients, and our products are never tested on animals (we test on friends and family). Each bar is individually packaged in a simple organza bag, perfect for gift-giving or stashing in your dresser as a sachet. Because our soap is made in small batches, you may notice slight variations in color intensity and patterns from the photo. We consider our soaps to be "art" as well as functional, so enjoy the artistry of artisan soap! 4 oz vegan-friendly bar. Remember, it's okay to get a little muddy - we've got you covered (in bubbles)...Lather up!