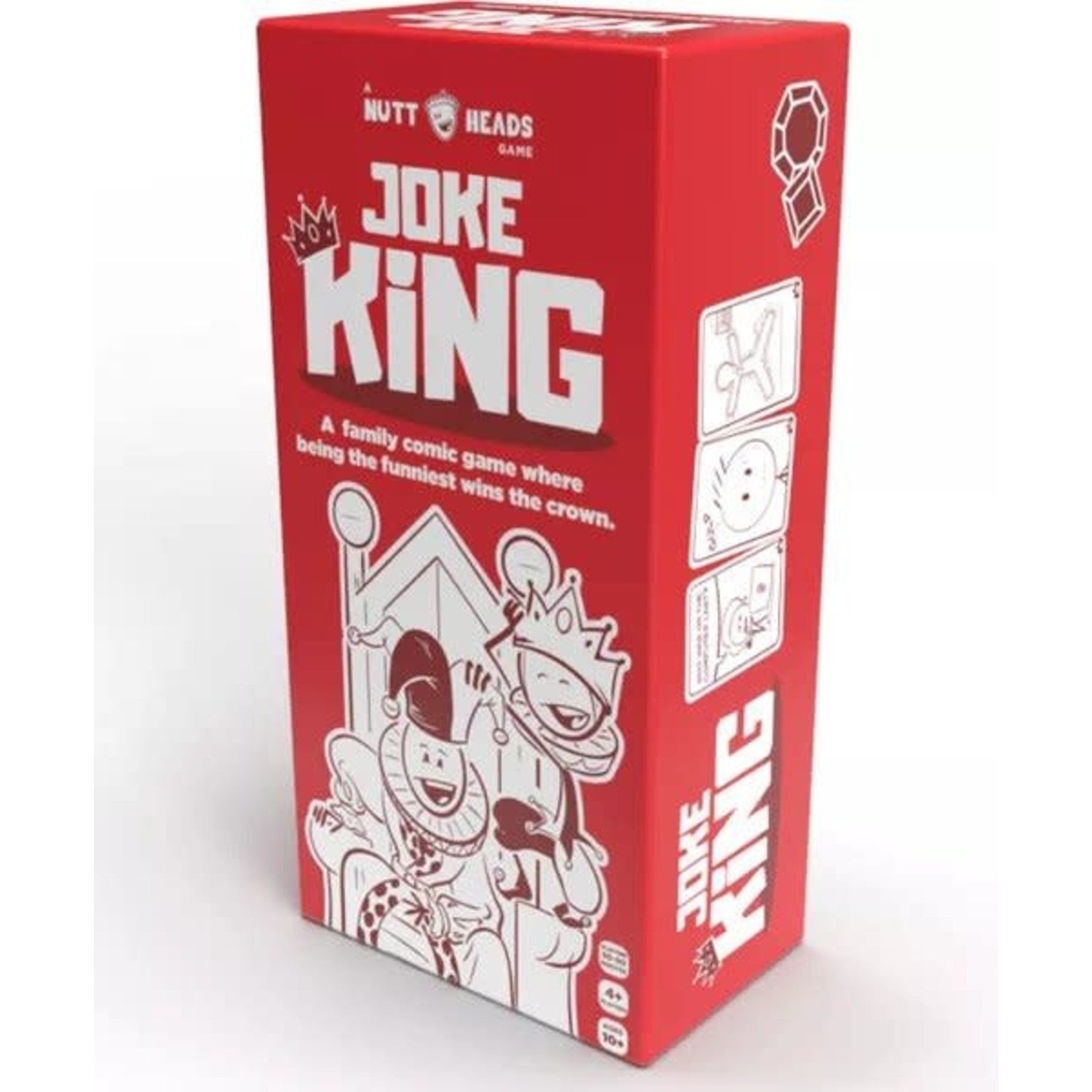 Joke King Card Game
Joke King is a hilarious create your own comic strip family card game for kids and adults!
In this Kingdom, laughter is the law, and the funniest player wins the Crown! Joke King was created by the team that bought you the award-winning family game, Kids Against Maturity. Here, you make funny comic strips of the KAM FAM by playing illustrated comic-book style card combinations. Joke King is simple to play and has multiple play styles and difficulties. The object is to create the funniest card combinations and show your friends that you are The Joke King!
- How To Play -
Deal everyone 10 cards.
Choose someone to wear The Crown.
One card is flipped from the deck face up.
The Crown plays one card from their hand before or after the flipped card.
Then the other player chooses one card from their hand to finish the comic strip.
The Crown reads all cards out loud and chooses their favorite
That player wins the round, and the first player to win 5 rounds is crowned The Joke King!