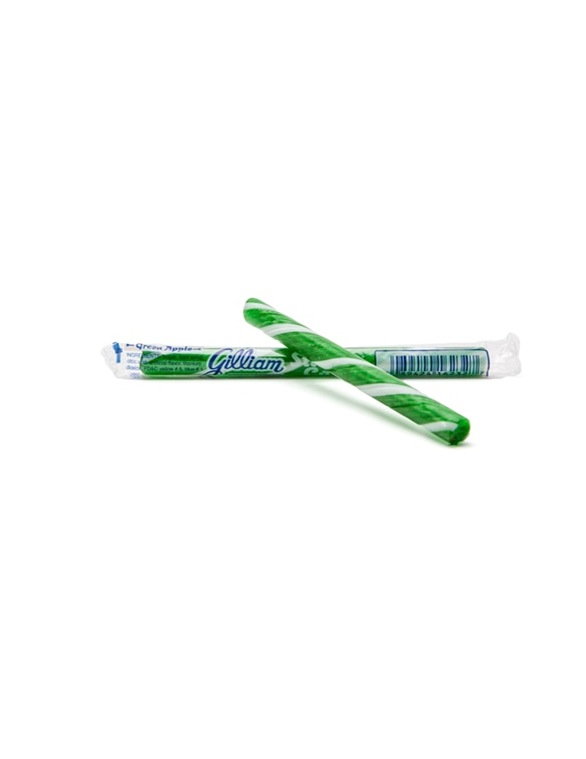 Gilliam Green Apple Stick Candy
Gilliam Green Apple Stick Candy - 1 count. We take the utmost care when packaging your candy and expect that it will arrive to you in good condition. We also pay special attention when assuring your candy will be fresh and ready to enjoy. 
Disclaimer: due to the nature of candy sticks & circumstances outside of our control in the delivery process, we cannot guarantee that all candy sticks will arrive unbroken. The shipping process will most likely cause some sticks to break. We do our utmost to package these to prevent breakage, but we will not be held responsible for any broken sticks.