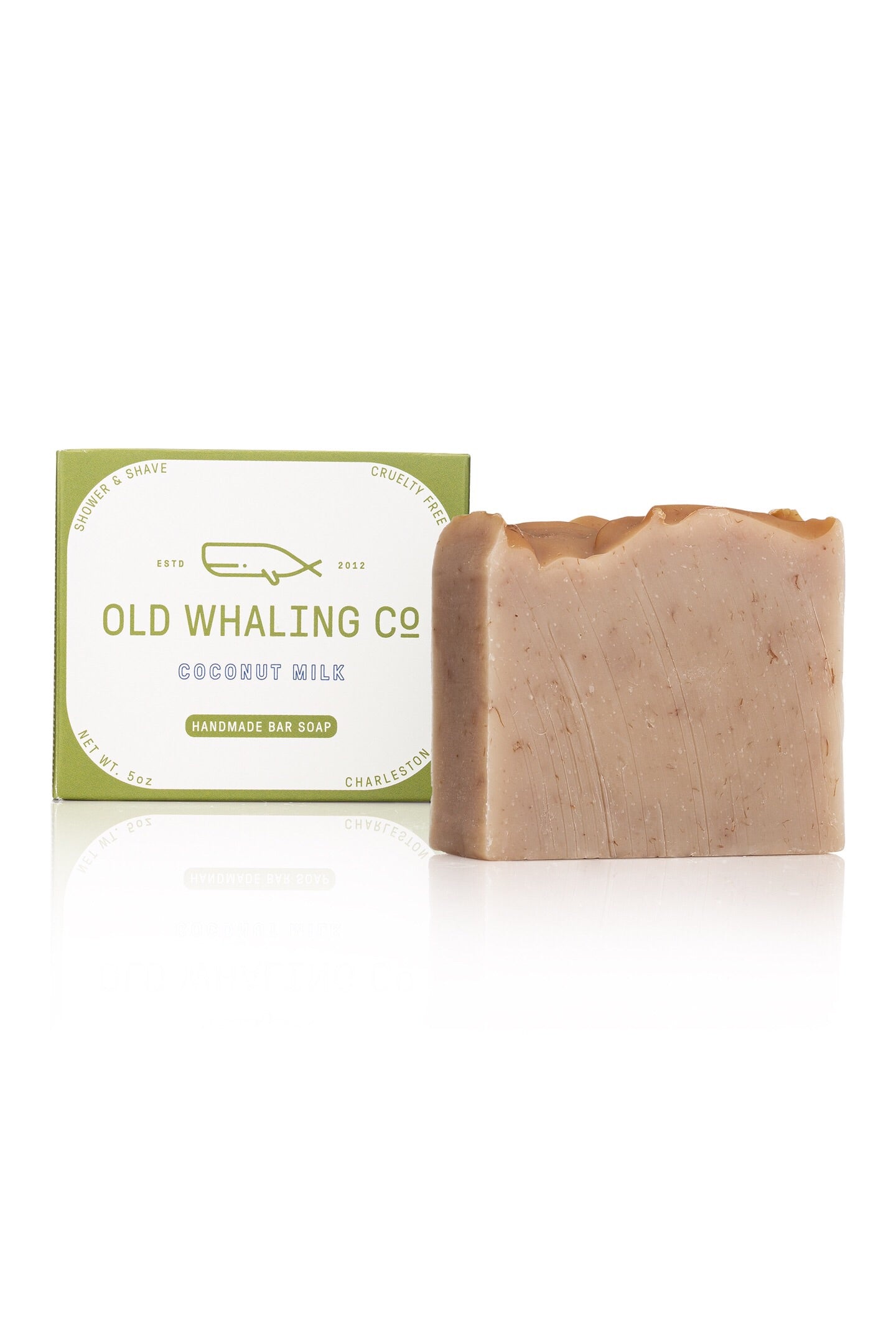 Coconut Milk Bar Soap by Old Whaling Co
Our soap has a gentle, creamy lather that is great for shaving, bathing, hands and faces. It is cleansing, moisturizing and lovely to use from hair to toes! Our handcrafted soap bars are large, weighing around 5oz each.
Coconut Milk is a warm, coconut fragrance reminiscent of a tropical beach.
Our Coconut Milk bar soap exfoliates the skin with luffa powder and shreds, gently removing dead skin cells for a light, refreshing glow.
Ingredients...

Olive Oil (olea europaea)
Water
Coconut Oil (cocos mucifera)
Soybean Oil (glycine soja)
Lye (sodium hydroxide)
Luffa powder + shreds
Fragrance