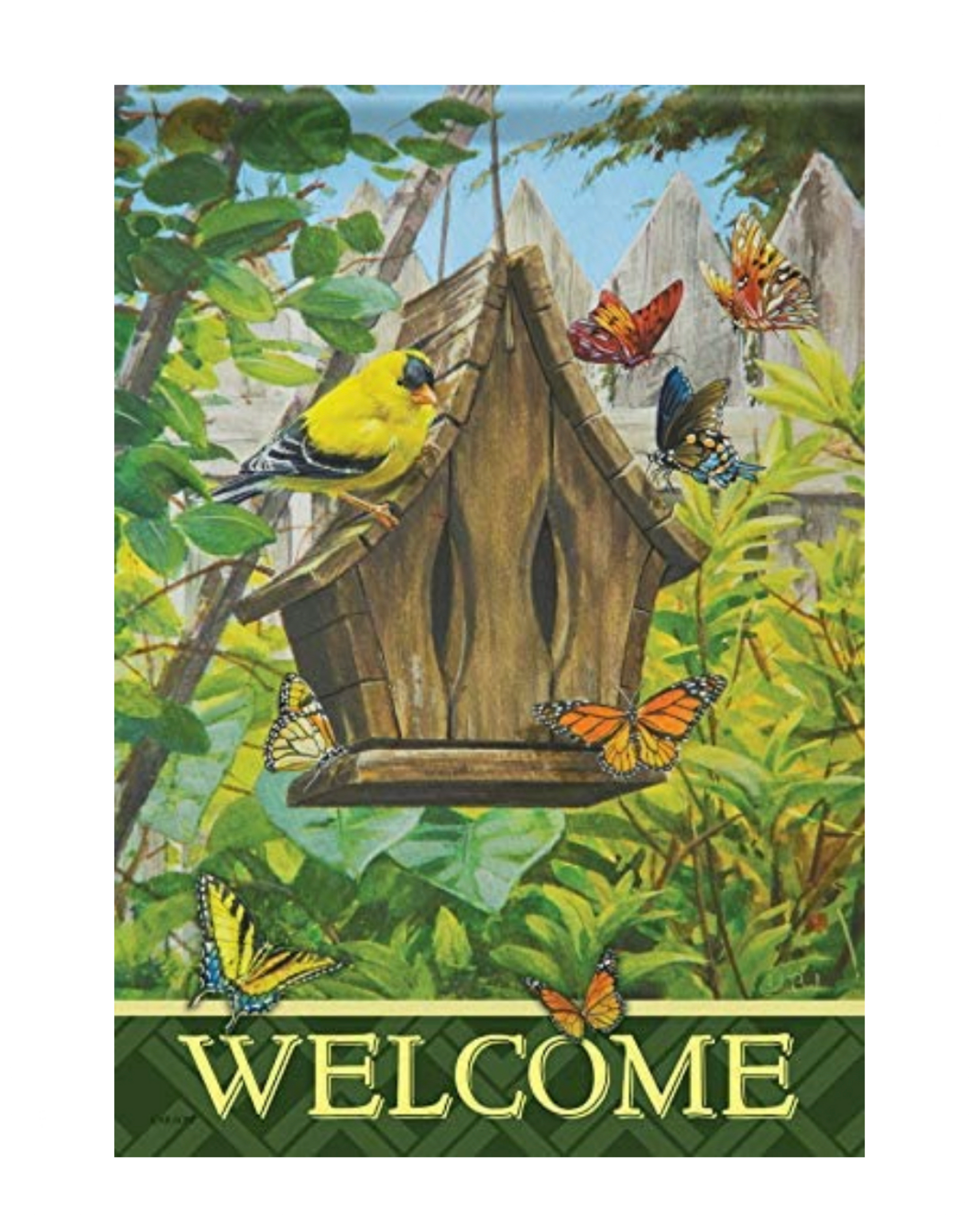 Butterfly B&B House Flag
FlagTrends by Carson Dura Soft HOuse Flags are made of an innovative soft material that has better durability than many other printed flags. It consists of a 3-ply construction with a center batting panel that blocks the light from bleeding through the other side allowing each flag to be double-sided. This flag will fit on any hOuse pole. Flag size 28" x 40".
*Flagpole not included.